We are excited to introduce you to our next finalist from the #NextLadyLegends campaign! We will continue to release interviews for each finalist, and beginning the week of March 20th YOU will have your chance to vote for our NATIONAL WINNER! Read more about this campaign here, and check out the action on twitter using #NextLadyLegend.
ScoreStream is happy to announce the next stellar nomination for our #NextLadyLegend feature, Caitlyn Cota from Bishop Alemany High School in Mission Hills, CA. Cota is a threatening dual athlete who plays big roles as a captain on both her high school soccer and volleyball teams. She led her volleyball team to the CIF Semi-Finals and a state championship regional runner-up title her Senior year for the first time in program history. Cota recorded 52 aces and 323 digs on the season as the libero. She then quickly switched gears into her senior soccer season and also led her soccer team to the CIF Semi-Finals, scoring four goals on the season and earning Co-Best Defensive Player! ScoreStream got to know this multi-sport legend in making during the Q&A below.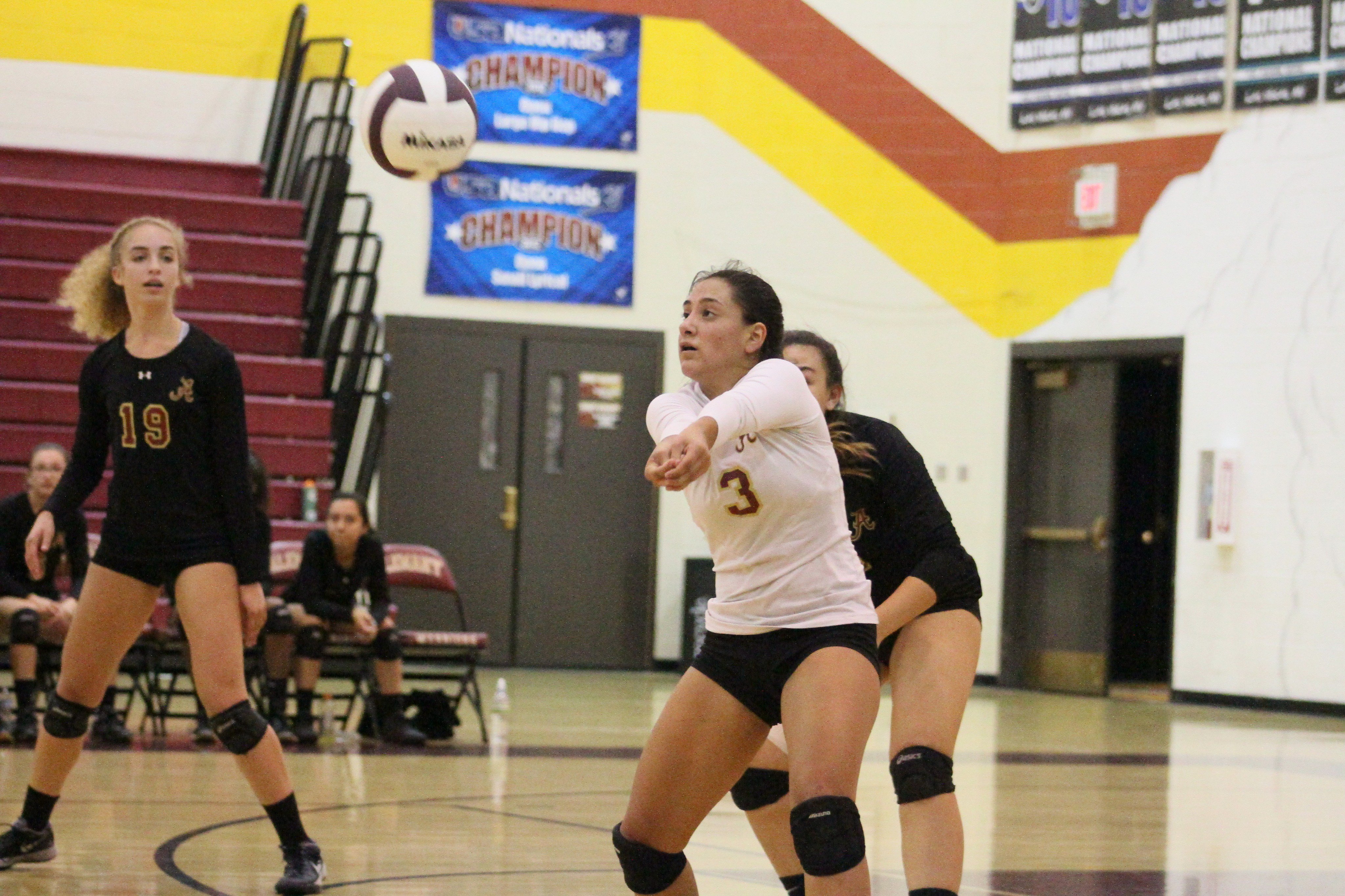 SS: What lessons have you learned from soccer and volleyball that you carry along in every day life?
CC: The lessons I have learned from these sports is to be tough and strong no matter what life throws in my path. If I cannot do that, something I learned from my volleyball coach is to "fake it 'till you make it". Another lesson I live by is "one more", which helps me persevere and keeps me motivated to push ahead when I might feel like giving up. My soccer coach wrote this on a white board after practice one night, and it has stuck with me ever since!
SS: What emoji best describes you and your teammates and why?
CC: I would definitely have to say the 💃🏽 emoji because before every volleyball and soccer game we like to listen to music and dance in the locker room. It is part of our routine and really fires us up for the game. I have the best memories from our crazy locker room parties!
SS: What female athlete do you think is changing her sport?
CC: I think an athlete that is changing ALL sports is Serena Williams because she firmly believes that women should always be judged by their achievements, not their gender. Williams once said, "People call me one of the 'world's greatest female athletes'. Do they say LeBron is one of the world's best 'male' athletes? Is Tiger? Federer? Why not?" Women never truly get the same recognition or respect as male athletes, and I think Serena Williams is doing her best to change that.
SS: What is the most memorable moment of your high school athletic career?
CC: One thing I will never forget about high school athletics were the play off game bus rides. We would usually nap on the way to the game, but on the way home we would blast music and sing until our throats hurt! Those bus rides were where we connected with one another and made memories that will last forever. I will also always remember the overwhelming support we had from our school's fan section, the "Warzone", at CIF soccer Semi-Finals this year. Hearing other athletes and friends from my school cheer for us made me feel so supported, and even though I was sad it was my last soccer game, I will never forget the love and support I felt that night.
SS: How do you balance being a two sport athlete while excelling academically? What is your secret?
CC: How do I balance both high school sports, club volleyball, and school, along with making time for myself, my family, and my friends? My crazy and hectic life has taught me how to manage my time effectively and how to stay organized. I also think that loving both sports and my teammates has helped tremendously. I have learned both from academics and sports that when you work hard you will achieve greatness. I play volleyball and soccer because my love for the game continues to grow every day. I also would not be the student or athlete I am today without my friends and family cheering me on, and the endless support and love that my fellow classmates give me. My secret to balancing everything is to not do it alone! I know that I always have my friends, family, teammates, and classmates by my side.
SS: What is a fun fact about you that not many people know?
CC: Some fun facts about me are that I have never had a bloody nose, I collect cool socks, I've broken four bones, I've donated to Locks of Love twice, and I was named female athlete of the year in my eighth grade class! I was also named Senior Class Homecoming Queen this year 👑.
You can keep up with Caitlyn's soccer and volleyball teams at Bishop Alemany High School on ScoreStream!
---
Want to follow high school and club sports in real-time? Download the ScoreStream app for free here: Itunes or Google Play