We are excited to introduce you to our next finalist from our #NextLadyLegends campaign! We will continue to release interviews for each finalist and beginning the week of March 20th, YOU will have your chance to vote for our NATIONAL WINNER! Read more about this campaign here, and check out the action on twitter using #NextLadyLegend.
---
ScoreStream is thrilled to introduce to you our next #NextLadyLegend finalist, Andra Espinoza-Hunter. She is a 17 year-old stand out from Ossining High School in Ossining, New York, finishing up her senior year before she heads to the University of Connecticut to continue her basketball career. Espinoza-Hunter just led her team to their seventh consecutive Class AA sectional championship, recording the honor of tournament MVP. Having played varsity basketball since seventh grade, Espinoza-Hunter has won an impressive four state championships, and is currently the second highest scorer in the nation. In her senior season of 21 games played thus far, she has scored a whopping 805 points, averaging 38.3 points per game, with 86 3-pointers on the season. Espinoza-Hunter took a quick break from winning championships to chat with ScoreStream in the Q&A below.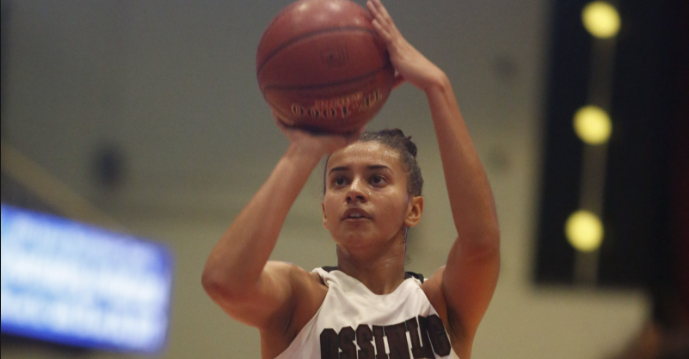 SS: What lessons have you learned from basketball that you carry along in your every day life?
AEH: Basketball has taught me that being successful requires a lot of work. You cannot expect anything to be handed to you because there is always going to be someone striving to take the spot you're in.
SS: What emoji best describes you and your teammates and why?
AEH: I chose the 😈 emoji. It seems like it's ready and willing to take on ANY challenge, just like my team and me!
SS: It's GAME DAY – how do you get in the zone to prepare?
AEH: I prepare for game days by eating a 20 piece chicken nugget meal with extra sweet and sour sauce. Exactly an hour before tip-off, I sip on a sugar-free Red Bull. Lastly, I always make sure to say a quick prayer before heading out to the court.
SS: What female athlete do you think is changing her sport?
AEH: I would have to say that Ronda Rousey is a female who is changing her sport. She is competing in a brutal sport that is mainly dominated by men, however, she has successfully emerged as one of the biggest MMA stars.
SS: What is the most memorable moment of your high school basketball career thus far?
AEH: My most memorable moment of high school basketball would definitely be from 8th grade when I won my first State Championship. The feeling I received from that moment is something I know I'll never be able to forget.
SS: What are you most looking forward to about continuing your academics and athletics at the University of Connecticut, which has the top NCAA women's basketball program in the country?
AEH: I am looking forward to playing with some of the best players in the country at UConn, in addition to being coached by one of the best coaching staffs in the country! I am really looking forward to being a part of this amazing and successful program.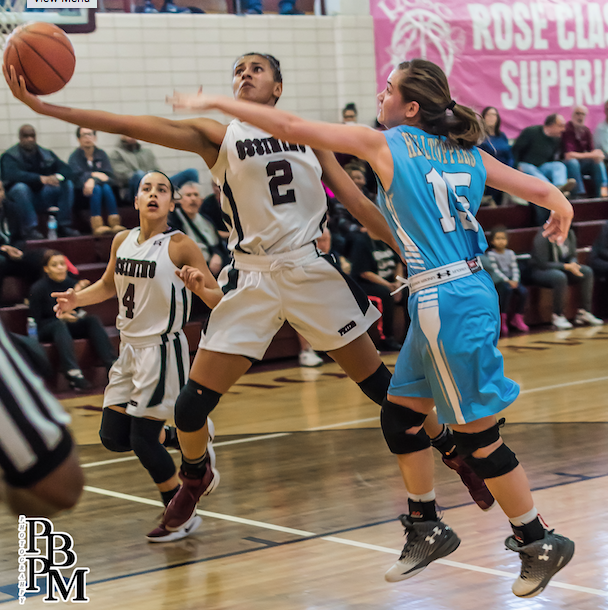 If you enjoyed reading this make sure to keep up with Andra and her the high school scores at Ossining on ScoreStream this year! You can follow her @DraHunter2 on Twitter.
---
Want to follow high school and club sports in real-time? Download the ScoreStream app for free here: Itunes or Google Play