In honor of Women's History Month, we created the #NextLadyLegends contest to bring attention to the incredible talents of our female athletes and highlight their accomplishments. Over the past month we conducted a nation wide search, allowing anyone to nominate any female High School athlete of their choice and we received TONS of nominations! Read more about this campaign here.
If you still want to nominate, you have until March 10th to nominate! Just post a photo or video of your nomination in ScoreStream using #NextLadyLegend.
Throughout the month of March, we will be releasing interviews with each finalist.  Get to know each one and then place YOUR vote for our NATIONAL WINNER the week of March 20th.  Keep checking the home screen on the ScoreStream app that week for how to vote for your winner and check out the action on twitter using #NextLadyLegend. Read about our first finalist below!
---
For our first finalist, ScoreStream is excited to introduce you to Love' Tovar. Representing Del Valle High School out of El Paso Texas, Tovar is a 5'4 sophomore forward that was brought to our attention though her impressive ability to score long range goals. Additionally, it's clear that Tovar's on AND off the field qualities are what make her a great pick as a #NextLadyLegend finalist. Tovar is an active member in her community and hosts 2-3 day soccer summer youth camp for kids to help give back and promote the sport she loves. Despite her busy schedule, ScoreStream was able to snag her for the insightful Q&A below. 

SS: How did you begin playing sports?
LT: I started playing sports at the age of 7, running track & field. That lead to me playing soccer at the age of 9. When I started playing, I didn't know anything about the sport, but that quickly became the activity that I now love.
SS: What women have most influenced you to be the player and person You are today?
LT: There are two women who have influenced me for quite a while. One is Carli Lloyd the professional soccer player that represents the United States Women's Soccer team. She is not only a kind-hearted, humble person, but an amazing athlete who plays with heart, dedication, and endless love for the game. The second woman that has influenced me is Malala. Malala is an activist for female education and the youngest ever Nobel Prize winner. She has inspired me to stand up for women's rights, as well as for what I believed in, no matter the danger that is in front of me.
SS: It's game day – what is your go to method for gettinghyped up?
LT: As I am getting ready for a game I like to take a minute for myself to reflect and think about my grandfather. He recently passed away and pregame I try to imagine what he would want me to do in the game and focus on the tenacity that he would want me to play with. Once I feel as if I am focused I enjoy listening to music. One of my go-to songs is, "Hall of Fame" by The Script. It motivates me to always play my game no matter what the situation.
Fun Fact:
LT: I always wear pink pre-wrap as a headband for games! I hope that someday I can hopefully be as great as Alex Morgan, who wears the same head piece for every game. 🎀
SS: Your incredible free kick goals drew us to want to show you off more, what's your strategy going into a free kick?
LT: My strategy going into free kick goals is fairly simple. I always keep one eye on the spot that I want the soccer ball to hit in the net. I also draw an invisible cross on the ball before I kick it. I know that whether it goes in or not, I remember that I took that shot for the man above.
SS: Do you see yourself continuing to be active after high school?
LT: Sports can lead to many things in life. Personally, I have always seen myself playing soccer and maintaining an active lifestyle after high school. I know that deep down inside of me that if I focus, I have the potential to get anywhere I want. I believe that ultimately the road to success is never easy, but like everything in life, it just takes time, hard work, dedication, and the heart to accomplish your dreams and make them into a reality.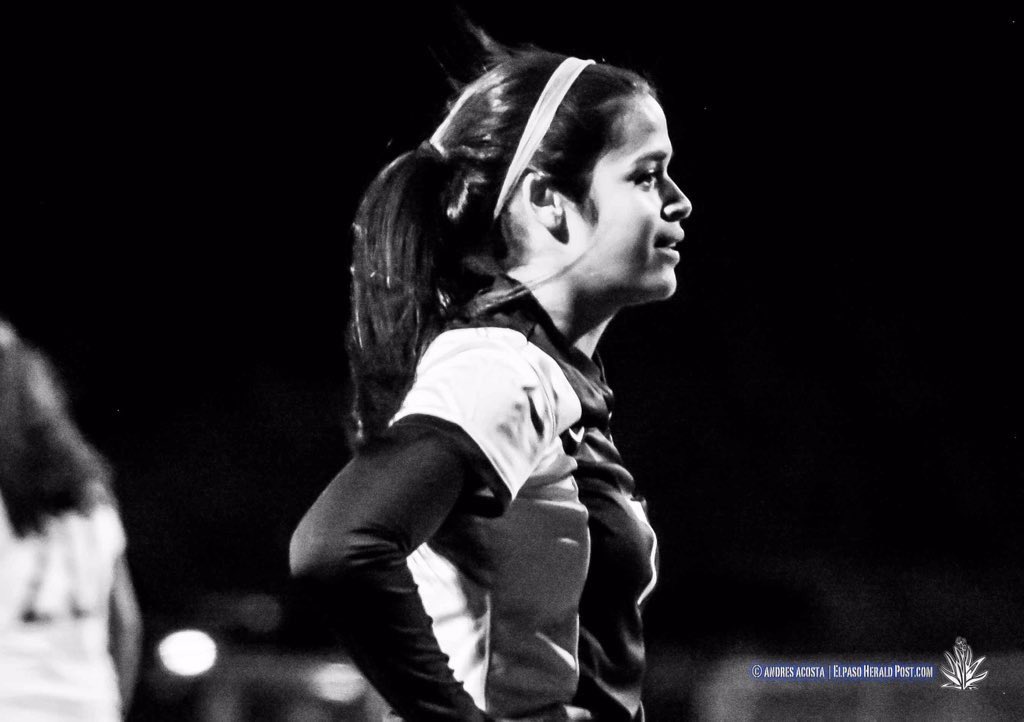 If you enjoyed reading this make sure to keep up with Love and her the high school scores at  Del Valle on ScoreStream this year! You can follow her @LoveTovar7 on Twitter.
---
Want to follow high school and club sports in real-time? Download the ScoreStream app for free here: Itunes or Google Play