We are excited to introduce you to our next finalist from the #NextLadyLegends campaign! We will continue to release interviews for each finalist, and beginning the week of March 20th YOU will have your chance to vote for our NATIONAL WINNER! Read more about this campaign here, and check out the action on twitter using #NextLadyLegend.

Our next finalist we are thrilled to introduce to you is Nicole Heffington, a 5′ 10″ basketball stand-out from Mentor High School in Mentor, OH. Heffington has made a crucial impact on her high school team every since she stepped foot on campus, starting all four years of her high school career. In her senior season, she averaged an impressive 16 points, 7 rebounds, 4 assists, 2 steals, and 2 blocks per game. She also passed the 1,000 career point mark, which she talks about as one of favorite basketball memories. Basketball has been a passion of hers ever since she started playing eleven years ago, and since then she has played for Mentor Rec, Mentor High School, travel ball teams, and Improv AAU. ScoreStream was lucky to catch up with Heffinton between baskets in the Q&A below!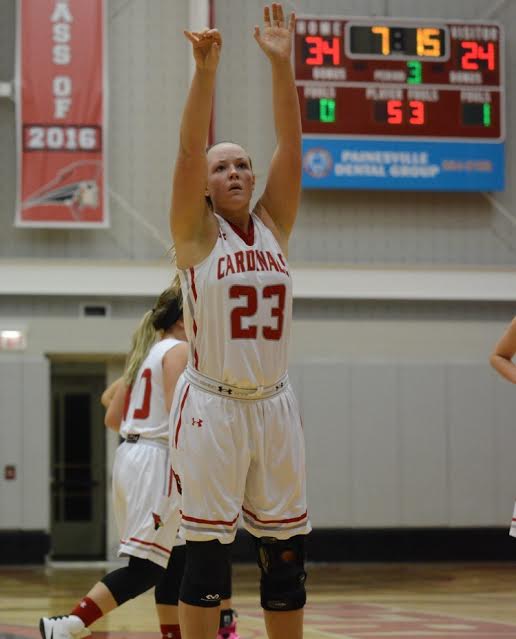 SS: What lessons have you learned from playing basketball that you carry along in your everyday life?
NH: The most important lessons I have learned from basketball are how to work well with a team, how to communicate with others, and how to lead a group of people and get them to come together. These are all valuable skills that I can take off the court too!
SS: What emoji best describes you and your teammates and why?
NH: I picked the 😂 emoji because my team and I are always laughing when we are together on and off the court and especially in our group text message. It's how we bond together and build team chemistry.
SS: Do you have a female OR male athlete that you look up to for inspiration?
NH: I've always looked up to Maya Moore, who is an American professional basketball player for the Minnesota Lynx, Team USA, and previously the UCONN Huskies. I've been watching her play since I was a young girl and always had posters of her hanging in my room.
SS: It's GAME DAY! How do you get in the zone to prepare?
NH: On game days, I always watch some film on the team that we are playing before heading out to the court so I know what to expect and how to mentally prepare myself. Good music is also a big part of my game day routine because it helps pump me up! 👊🏼
SS: What is the most memorable moment of your high school basketball career?
NH: My most memorable high school basketball moment was definitely scoring my 1,000th point! It was a feeling I will never forget and my team made it so special for me.
SS: What are your athletic and academic aspirations for after high school?
NH: It is my dream to continue playing basketball at a four year university. Off the court, I have big career goals as well, which include studying to become a neonatal nurse practitioner.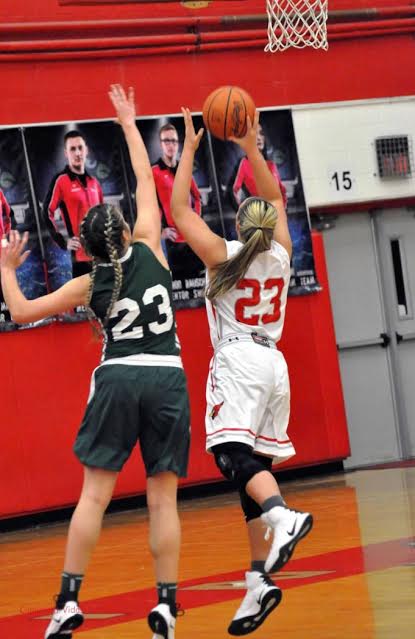 You can follow Nicole Heffington on twitter @heffington17. Make sure to keep up with her basketball team and other sports at Mentor High School on ScoreStream!
---
Want to follow high school and club sports in real-time? Download the ScoreStream app for free here: Itunes or Google Play