Over the past year, ScoreStream has witnessed many young men and women work to transform themselves into the most skilled and prominent athletes in the country. In this year's edition of ScoreStream's Players to Watch, we have chosen to feature Neillsville's outstanding Senior, Kayla Lis. Kayla is a 1-2 punch who combines an innate ability to drive to to hoop with a deadly outside shot. She has committed to playing next year for the University of Wisconsin-La Crosse Women's basketball team. ScoreStream has recently been in contact with Kayla and we were able to do a short Q&A with her to help connect her with her fans.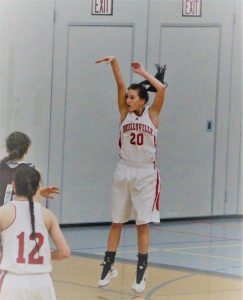 SS-How did you originally become interested in playing basketball?
KL-My parents and my brother played basketball which is how I got interested. I'm lucky enough to have a hoop outside of my house, which allows me to shot all of the time.
SS-What player has influenced you the most in becoming the player you are today?
KL-Jenny Lindner was a big influence on me. She showed me that hard work can allow you to achieve your goals in life. As I watched her achieve many goals, I became inspired to achieve my own as well.
SS-What song gets you pumped up for competition?
KL- Thunderstruck ⚡️
SS-Any other pre-game rituals that you do to get hyped up for the game?
KL-My team and I jam out and get hyped up for the game by playing music on the bus and the locker room. As far as pregame exercises, I like to do ball handling drills in the locker room.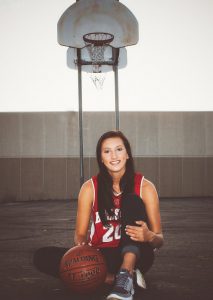 You can follow Kayla on twitter @kaylalis____ and also check out her highlights on hudl. Make sure to keep up with her games this year at Neillsville High School on ScoreStream and next year as she joins the UW-La Crosse Eagles Women's basketball team.
Want to follow high school and club sports in real-time? Download the ScoreStream app for free here: Itunes or Google Play