Our users have been submitting amazing game-time photographs using our app. In honor of them, we are using our blog to highlight some of our favorites every week! Make sure you submit your team's photos on our ScoreStream app so we can promote your team and fans! Leave us comments on which is your favorite high school and youth sports image.
1. New Bern Bears hauling in an interception. Photo from user Colfish and C. Gosnell.
2.The Liberty Lions listen to their coach after a close win. Photo from user JeffEdge.
3.The Potomac Falls High School band plays at half. Photo from user RJPanther12.
4. Pop Warner Poway Titan's player before the game. Photo from user Derrick.
5. The West Forsyth Titans getting ready to receive a kickoff from the RB Glenn Bobcats. Photo from user Trahan2.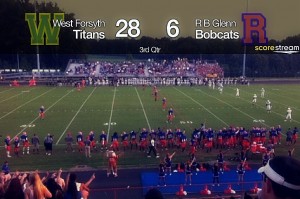 6. Friday night lights in Klein, Texas as the Panthers take on the Cy Falls Eagles. Photo from user CFEagles.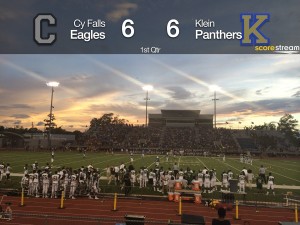 7. The Greensville County Eagles before their game. Photo from user Dejuan.Smith.125.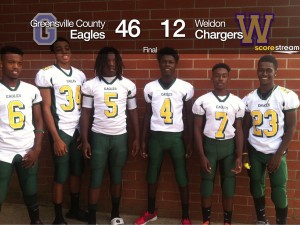 8. A battle of the Cardinals as Melissa high school volleyball prepare for the Pottsboro serve. Photo from user Kmelcher.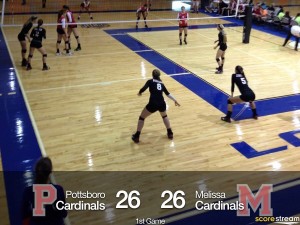 9. Perfect timing on the touchdown catch by the East Anchorage Thunderbirds. Photo by user ElmoreLaws.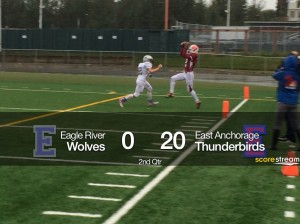 10. A young, happy Erie Tigers fan in Colorado. Photo from user TigerFootball.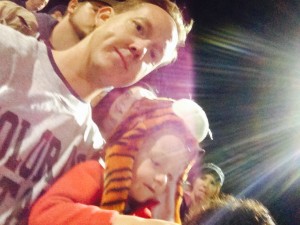 Remember to post your images on our free ScoreStream app every week so we can highlight your team!