We are excited to introduce you to our next finalist from the #NextLadyLegends campaign! We will continue to release interviews for each finalist, and beginning the week of March 20th YOU will have your chance to vote for our NATIONAL WINNER! Read more about this campaign here, and check out the action on twitter using #NextLadyLegend.

Haley Thomas of Bishop McCort High School, our latest #NextLadyLegend finalist pick, is nothing short of legendary in her hometown of Johnston, PA. Thomas is the epitome of ScoreStream's feature to celebrate the accomplishments of female athletes by holding multiple school athletic records while maintaining a passion for her academics. In her senior season as captain and point guard of her high school basketball team, Thomas earned the title of all-time leading scorer at BMCHS in addition to all-time leading assists. The 5'10" stud recorded an impressive scoring average of 23.4 points per game in 25 games played this season. Thomas not only excels in basketball, but in track and field as well, where she is a part of her school's 4×100 relay team that placed second in state last year and earned her another school record. When she's not out there dominating the court and track, Thomas is thriving in the class room where she enjoys studying physics. We were lucky enough to shoot a quick Q&A over to Thomas to learn more about her athletics and academics!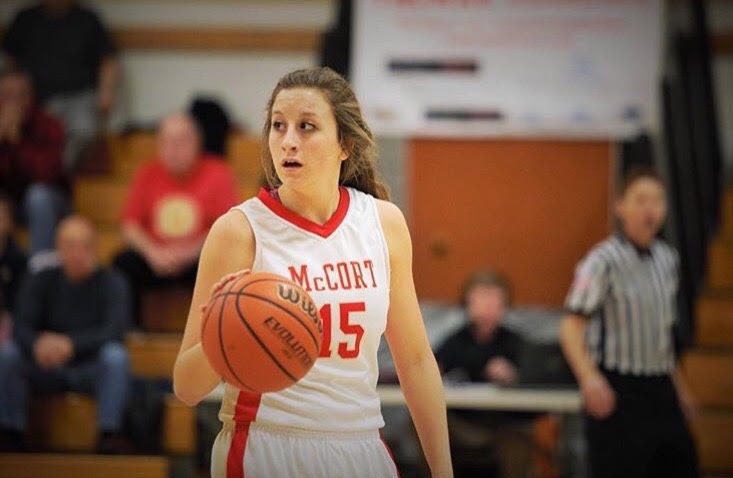 SS: What is your go to method to creating a scoring opportunity when you're out there on the court?
HT: I will usually use my most recognized moved, the behind the back, to break away from the defender. Then I will drive into the paint hopefully getting a shot off or a little dish to one of my teammates!
SS: What emoji best describes you and your teammates and why?
HT: I picked the 😂 emoji because my team and I are always having a great time. That's when we play our best, when we are loose. We always seem to be laughing with each other and our coaches.
SS: What female athlete do you think is changing her sport?
HT: Kelsey Plum of Washington women's basketball is definitely changing her sport. She is showing everyone how hard work really does pay off. She is so humble about all of her accomplishments, which is something I strive to be. She is truly an amazing role model and basketball player.
SS: What is the most memorable moment of your high school basketball career?
HT: My most memorable moment by far was becoming the all-time leading scorer at my school. My family and friends were all at the game which made it even more special!
SS: What are your athletic and academic aspirations for after high school?
HT: After I finish high school, I plan to continue my basketball career at Saint Francis University of Loretto where I plan to major in Environmental Engineering.
SS: Are there any misconceptions about women's sports, and how are you and your teammates changing them?
HT: I think one misconception about women's sports is that our games aren't as exciting to watch as the men's games are. My team and I try and play our best basketball every time we step out on the court. I think our games are very exciting to watch and play in.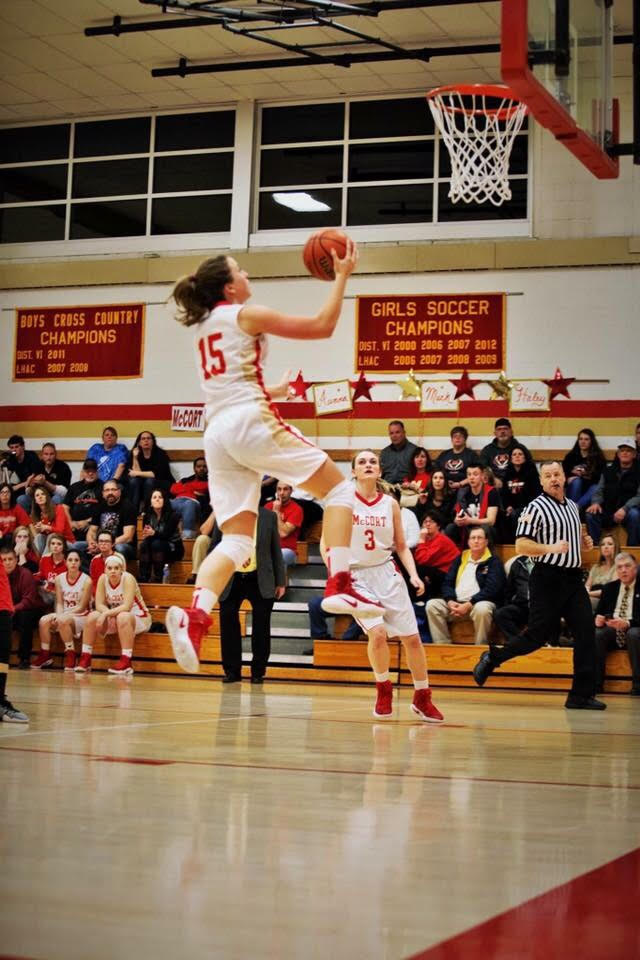 You can follow Haley Thomas on twitter @haleyyy_thomas. Make sure to keep up with her collegiate basketball team Saint Francis University of Loretto next year on ScoreStream!
---
Want to follow high school and club sports in real-time? Download the ScoreStream app for free here: Itunes or Google Play