Thank you for signing up for ScoreStream for Enplug! We are excited to deliver you realtime scores, photos and videos for schools in your area.
Please select your subscription package below.  If you have any questions, you can contact us at enplug@scorestream.com.
Thanks!
SELECT PAYMENT PLAN
ScoreStream for Enplug - Per Month Per Location
00000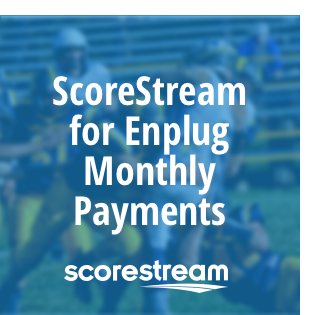 Billing Contact E-mail Address
Do you already have a feed ID number?
Yes (0) No (0)
If you do not have feed IDs yet, please list an address for each location you'd like a ScoreStream feed for.